Experts in Quality, Energy-Efficient Construction
Castlebawn Construction specialises in quality custom homes, proudly serving Dublin, Wicklow, Kildare, and surrounding areas.
We are committed to offering energy-efficient A-rated homes, ensuring that our clients enjoy significant energy savings, while also enjoying a more comfortable and sustainable living space.
We strive to deliver a seamless building experience, maintaining a strong relationship, and providing ongoing support throughout the process.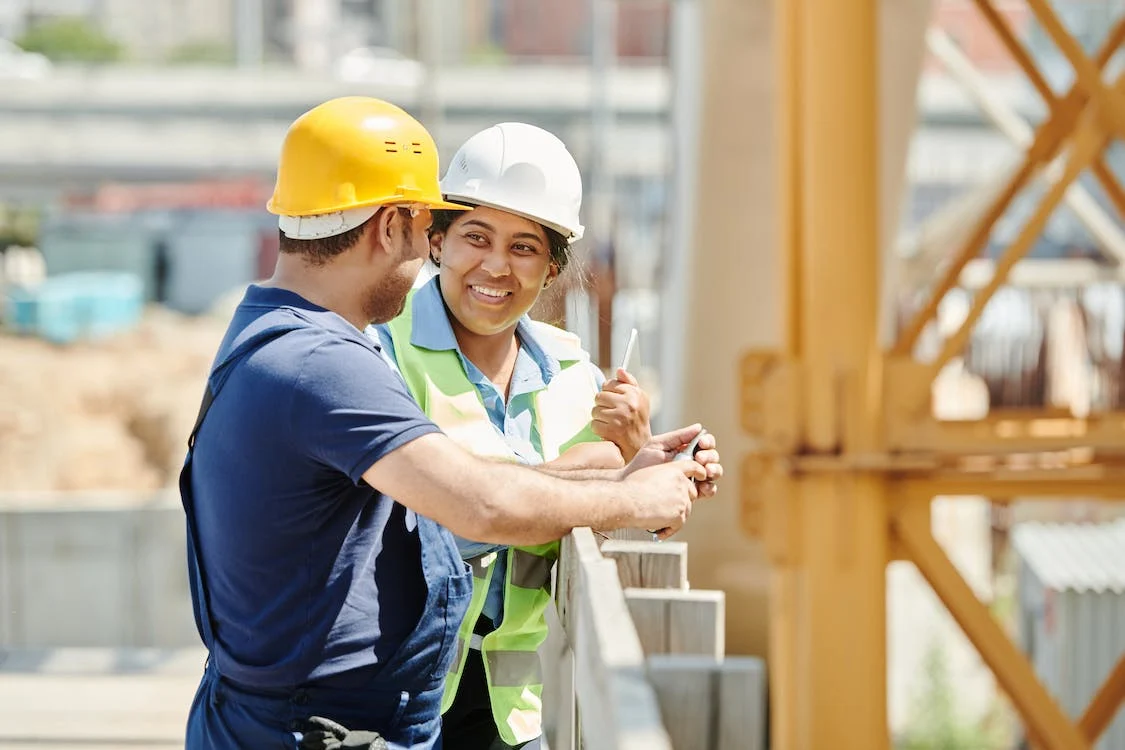 Client Focused Residential & Commercial Specialists
Castlebawn Construction offers a complete range of building services, both residential & commercial. Specialising in the residential sector including new builds, turn-key homes, extensions, refurbishment, attic conversions & property maintenance.
We provide a friendly client focused environment & work directly with architects & clients to achieve optimum build solutions for every project.
Our team of highly qualified tradesmen have many years of experience within the residential & commercial sectors.
Delivering Exceptional Energy-Efficient Homes & Commercial Spaces.
Recommended by clients,
preferred by professionals.
P & I Cregg
Residential Clients
A friend recommended Castlebawn Construction to us and we were delighted with our decision. Joe is an outstanding builder – his eye for detail both design and structural elements are exceptional and reflect his many years of construction experience. As novices to a building project – Joe was extremely patient and took time to explain all aspects of the build and bring his huge wealth of experience to the project. Joe and his team were very professional and easy to deal with, always punctual and kept us updated on everything. The project was completed on time with high quality within the agreed budget. Joe and his team are exceptional professionals and thanks to Joe we are delighted with our new home.
D. Sheeran
Residential Client
We embarked upon an ambitious and complex extension of our home. Now that we are the other side of the project – in hindsight the worst part of it was agonising over whether to do it or not, fearing everything that might go wrong. Once the project started, the pressure lifted and we just got on with it. The reason why we can say this now is because we were fortunate enough to have Joe/Castlebawn as our builder. Joe and his team were excellent throughout the project. Their hard work and attention to detail meant that the project came in on budget and on time. Joe exceeded our expectations in going beyond what was required in order to ensure that the build could be the best it could be. Thankfully this is borne out by what we have now, which is a fantastic house that we are lucky enough to call home. I would recommend Joe/Castlebawn without hesitation. We're happy to show anyone around our home so they can see for themselves the quality of their work.
Peter & Moira Hamilton
Maynooth, Co Kildare
Castlebawn Construction did two excellent projects for us – completing a creative and highly space efficient attic conversion, and a 2nd floor master bedroom and bathroom renovation. His standard of finish is excellent, Joe is a perfectionist and he brings a great team of professional trades people – who are easy to work with and good to have in the house while you are living in it. Just some tea, coffee and biscuits are required to keep everything harmonious. Joe is creative and patient in design. With us we got to high levels of insulation, solar water heating and a very creative attic design, got us 2 good double bedrooms and extra bathroom. We referred Joe to another friend for a large renovation job on a period house in Rathfarnham and our friends were completely happy with the work.
Clare Woodley
Clontarf, Dublin 3
Castlebawn Construction did a renovation job on my home in 2015. Joe came recommended by good friends who were very pleased with his work. I cannot speak highly enough about Joe. His work is of the highest standard and his attention to detail is second to none. The price for the job was competitive and the quality of the finish is excellent. I particularly liked Joe's style and easy manner. He is client focused and friendly. He is willing to discuss every aspect of the work in great detail and nothing is too much trouble. I changed my mind on occasion regarding finishes and he was always patient and willing to look at every option. I felt very at ease with Joe in my home and can highly recommend him.
Anthony & Martina Doran
Straffan, Co Kildare
Castlebawn Construction recently completed a playroom extension to the side of our kitchen. Joe's management of the project was excellent with delivery on time, on budget and with very little disruption to family life. Joe checked in with us many times throughout the project and he was always happy to discuss any changes along the way. At the time of construction our youngest child was only 8 weeks old. All Joe's team were very friendly and accommodating at all times. The place looked cleaner when they had finished then before they arrived! We would have no hesitation in recommending Castlebawn Construction to any potential customers.
Richard & Elaine Hennessy
Kilcock, Co Kildare
In October 2016 we had rooms completely modified by Castlebawn Construction. A large amount of removal was first required including stripping internal walls back to blockwork and the removal of wooden floors, skirting, architrave and window boards. There were several trades involved including electrical, carpentry, joinery, painting and more. Right from the start it was clear that Joe and every one of his workers were very professional, diligent, punctual and tidy. Each person arrived early or on time and all the team were very pleasant to deal with. At the end of each day there was a full tidy up and Joe always was the last to leave and was always checking the work at every step. The type of work we were doing meant that changes in direction and modification was needed as we went. Joe and his team were very accommodating and were a pleasure to deal with throughout this process. Joe provided guidance and helped us to clearly understand our options. We could not recommend Joe and his team highly enough. The job was completed faster than we expected and ran on budget. The finish was excellent, exactly what we were looking for. Thanks Joe and all the team for that.
Gerard Smyth
Rathfarnham, cO dUBLIN
When we selected Castlebawn Construction to do a major renovation of our recently-purchased, period home in Rathfarnham, I had only one objective in mind; to get the work done to the highest possible standard within budget and timelines. I was not interested in making friends with the builders and felt certain that my perfectionism would lead to stress and quarrels sooner or later. However, Joe worked patiently and professionally with me to understand our exacting requirements. He and his exceptional team delivered exactly what we needed to an excellent standard within timelines and budget. In addition, throughout the process, Joe went well "beyond the call of duty" in dealing with changes, suggesting improvements himself, dealing with issues as they arose and importantly, maintaining excellent relations with our future neighbours. This included Joe himself spending an entire Bank Holiday Sunday dealing with an overflowing sewer pipe!! We have been living in the house for some time now without any issues whatsoever and with great confidence that should anything arise, Joe will be on hand to sort it out. As you can probably guess, there were no arguments at all and we found Joe and his team a pleasure to work with. I would have no hesitation recommending Castlebawn Construction to friends and family.
Ciaran & Mary Gallagher
Residential Clients
Castlebawn Construction undertook the construction of our sunroom in 2013. They worked very closely with our architect to create an optimum build solution to satisfy our needs. Joe was fair and honest and proved to be an artisan builder with an unsurpassable eye for detail and quality. Therefore, I have no hesitation in recommending him to achieve a high quality result.
Preferred by professionals.
Ciarán Ferrie
Ciarán Ferrie Architects
I have worked with Castlebawn Construction for over a decade and have always been impressed with their attention to detail and the thoroughness of their work ethic. As an architect, I look for a contractor who comes to me with solutions rather than with problems, and Joe's experience and knowledge has been invaluable to me in the collaborative process of construction, helping to deliver some of our best projects to very satisfied clients.
" We remain passionate about innovating in construction, making our clients lives easier through precision, expertise and personal service. "
Castlebawn Construction is committed to creating superior custom homes across Dublin, Wicklow, Kildare, and beyond. Our mission is to deliver an effortless & enjoyable construction journey to our clients, nurturing robust relationships while providing unparalleled support at every stage. We exist to build not just homes & structures, but also lifelong partnerships rooted in trust, quality, and excellent service.
Let's discuss your project
We welcome the opportunity to discuss your project and address any questions you may have. Our experienced team is here to provide guidance and bring expertise to your unique situation, ensuring a smooth and successful construction journey.